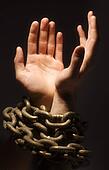 As we continue the journey of Lent, we are reminded that it is a time of repentance and a time for going deeper in the Christian Faith. Jesus Christ began his ministry with a straightforward message "Repent and Believe in Me for the Kingdom of God is at hand" and Jesus stayed on message for his entire public ministry because this simple invitation is the daily call of Christian discipleship, not simply "a once and for all, one time, now I am saved" approach to the Christian life.
Pope Benedict XVI puts it this way: "The repent and Believe in the Gospel is not only at the beginning of the Christian life but accompanies it throughout, endures and is renewed, and spreads, braching out into all its expressions. Every day is a favorable moment of grace becauseevery day presses us to give ourselves to Jesus Christ, to trust in him, to abide in him, to share his life, to learn true love from him, to follow him in the daily fulfillments of the Father's Will, the one great Law of Life. Every day, even when it is fraught with difficulties and toils, weariness and setbacks, even when we are tempted to leave the way, the truth and the life of following Jesus Christ as we withdraw into ourselves, into our selfishness, without realizing our need to open ourselves anew to the love of God in Christ, to live the same way of love, peace and justice which Jesus revealed and called the kingdom of God...And what is required for us to live this way? Humility is required to accept that I need Another to free me from 'what is mine' to give me by His grace 'what is His'."
May we hear the invitation to repent and believe anew in the Gospel of Jesus Christ this Lenten Season. May we humble ourselves before God and allow Him to free us from 'what is mine' to be able to receive 'what is His'.