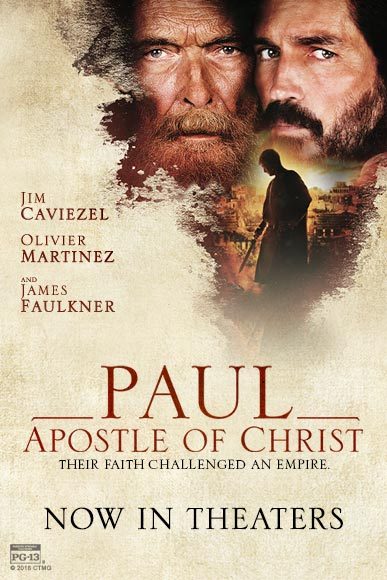 official trailer http://www.paulmovie.com
This past week my wife and I had the privilege of seeing the film PAUL, APOSTLE OF CHRIST starring Jim Caviezel, who has a very distinguished acting career already, including playing Jesus Christ in Mel Gibson's THE PASSION OF THE CHRIST (of which a sequel entitled THE RESURRECTION OF THE CHRIST is already being put into production). I highly commend the film to all my readers. It is excellent on many levels.
With that said, Caviezel surprised a gathering of Roman Catholic University Students earlier this year. I have offered the link below for your encouragement and engagement. Well worthy of your 15 minutes. Have a blessed Holy Week.
https://www.youtube.com/watch?v=e9z-dMQjRBE